LInk Solar
LInk Solar Mounting Brackets Pole Mount for Solar Panel 30W to 60W Single Module Aluminum Brackets Heavy Duty Mounting Racks with Hardware Kit
【Side Pole Mount】 Designed to install quickly and provide a secure mounting brackets for PV modules on a single pole. Adjustable brackets attache to a vertical pole or pier piling and can boost the average efficiency of your solar panel by up to 25% by orienting your panels towards the sun.

-【Heavy Duty Brackets】3mm aluminum alloy mounting racks with steel nuts, bolts and washers included for standard installation,sturdy and corrosion resistant for long term reliability.

-【Ease of Assembly】Simply clamps and locks around a round pole or round post,easy installation for standard 30~60 watt solar panel with pre-drilled holes.Setting angle:45 degree,Wind load:100Kkm/Hr,Snow loading:1.1Kn/m,fits almost any round pole or round post from approx. 2" diameter pole(schedule 40 or schedule 80 steel pole). ATTENTION:Wear gloves to prevent cuts/abrasions from sharp edges when installing the aluminum brackets.

-【Application Flexibility】Solar panel tilt mount is universal, works with most panel brands and types.Solar panels should be no more than 30 inches in width and 20 inches in length. Mounting racks is used to mount solar panel, battery box and some light fixtures,etc.For small to medium solar projects.

-【Package Included】solar panel mounting brackets set - comes with 1 upper bracket(28.5-inch),1 lower bracket(19.3-inch),2 U-bolts,4 hexhead bolts,4 flange nuts,2 screws for solar panel,2 bolts for solar panel,2 flat washers for solar panel,2 spring washers for solar panel.NOTE:POLE and SOLAR PANEL are NOT INCLUDED.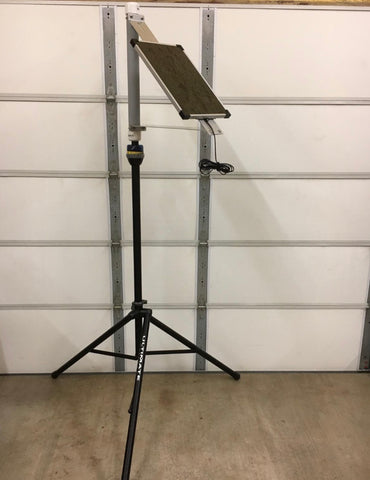 Online contact and registration forms from
Wufoo
.
---
More from this collection